Delta Center Seating Chart
Depending on the type of event, the Delta Center can seat 18,000 to 20,000 guests. The venue provides 360-degree seating accommodations with 56 luxury suites and 668 club seats. Guests are asked to find their way to their pre-assigned seat and not to attempt to change seats on the day of the performance – this will cause confusion amongst other members of the audience. If you have any trouble finding your seat, please ask a member of staff for assistance.
Arena Seating Configurations
Basketball Seating Map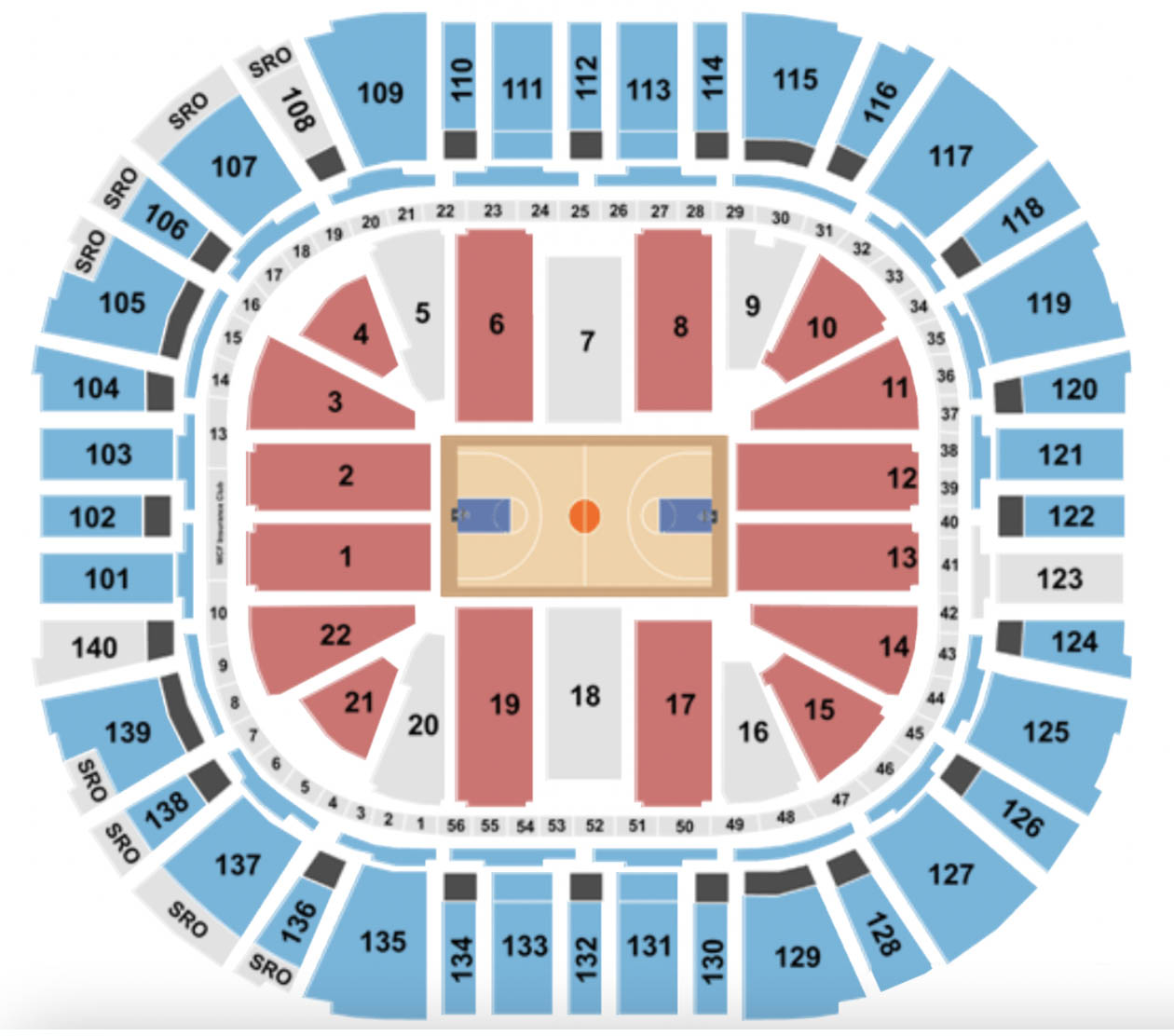 During basketball events like the NBA Utah Jazz home games, it can have a capacity of 18,306 seats. This provides a 360-degree view of the action.
Best Seats in the House During Basketball
The prime areas include the courtside seats. But for folks who want affordable seats with a great view, sections 6,7, 8, 17, 18, and 19 are the preferred areas for basketball enthusiasts. Sections 3 – 5, 9 – 11, 14 -16, and 20-22 also provide ample view of the court. Many fans prefer seats in sections 1-2 and 12-13 as these provide a great view of players doing their free throws.
Nevertheless, anywhere you're seated in the Delta Center, you'll have a great view of the game. The presence of large LED screens also provides a close up view of what's happening on the court.
Hockey and Indoor Football Seating Map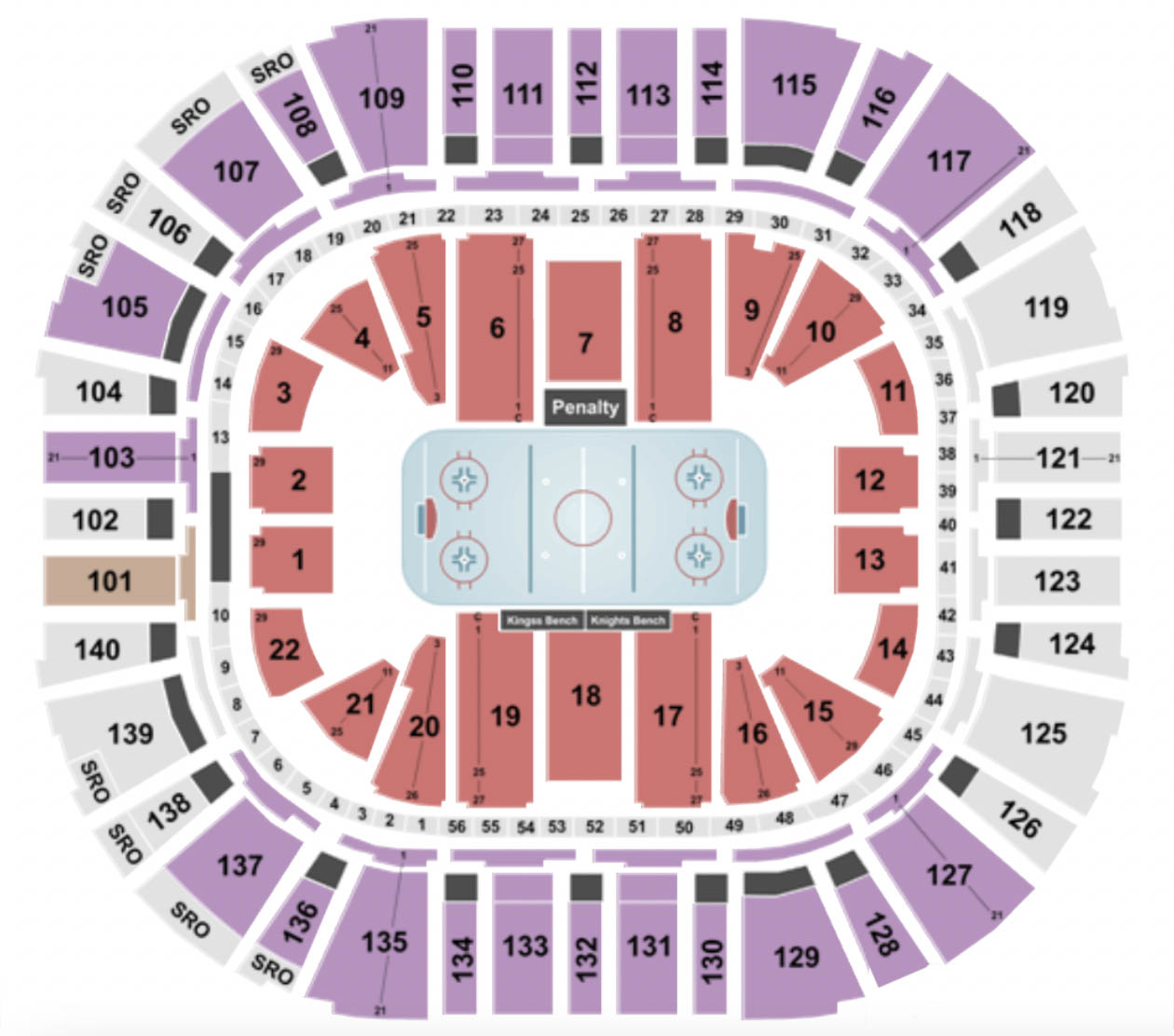 The venue transforms into a 14,000-capacity arena during these types of sports events. This provides guests with a wide range of choices in terms of seating since there will be no basketball ring blocking the view.
Best Seats in the House During Hockey and Indoor Football
If you're interested in a closer view of the action, sections 1 to 22 provide ample field of vision on the action. During 360-degree-type sports events like mixed martial arts and boxing, the ring will not be taking the entirety of the floor. That means people who are keen on getting a closer view can score ringside seats and floor seats.
Traditional Concert Seating Map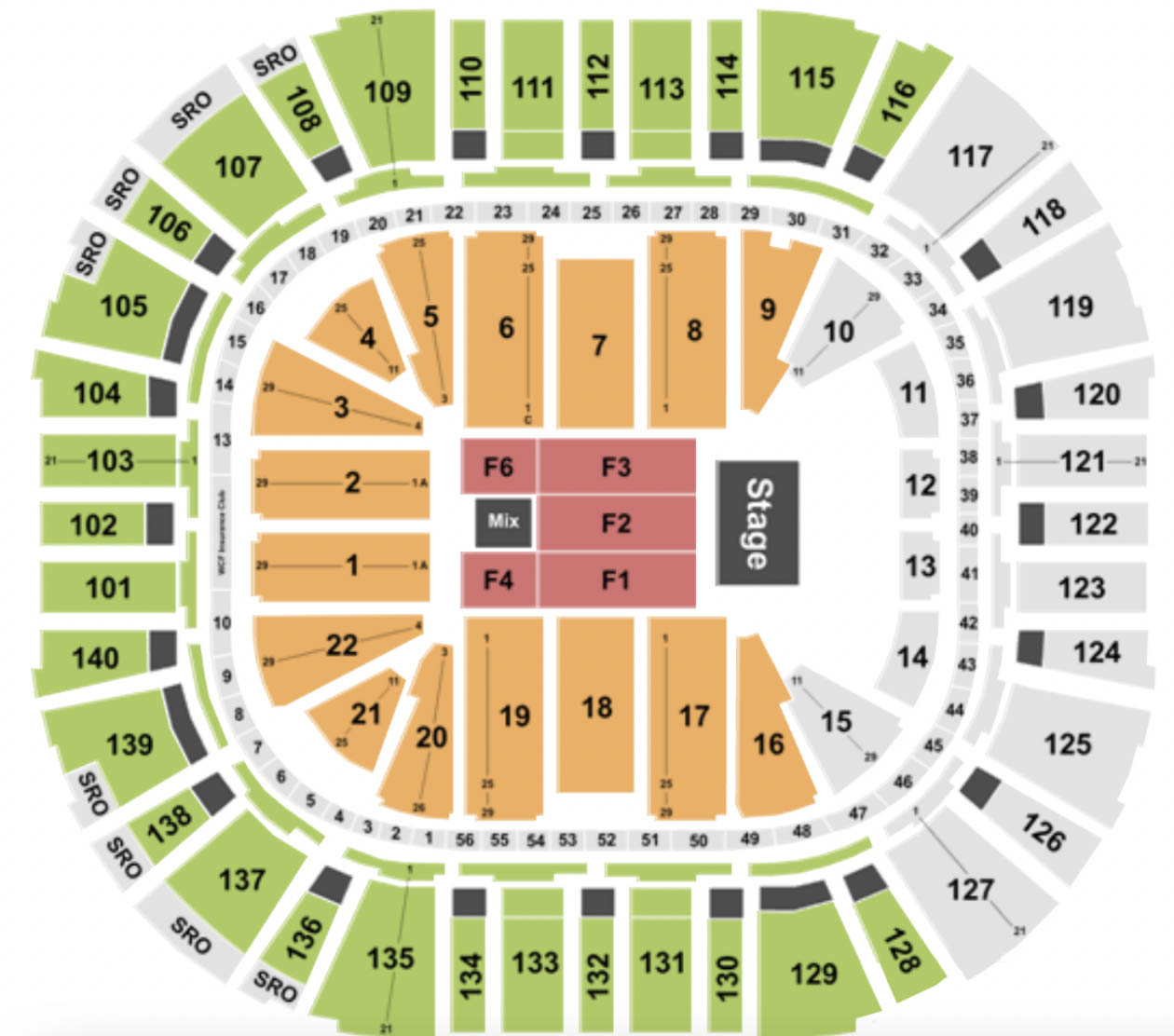 A standard concert layout with a stage on one side can seat up to 20,000 people. Depending on the concert's size, fans will have plenty of options ranging from prime standing sections on the dance floor near the stage to elevated sections with excellent seating.
Best Seats in Traditional Concert Set-Up
If you're the type who wants to see the artist up close and don't mind enjoying the concert in a tight crowd, you can score tickets from F1 to the F6 area. Meanwhile, if you want a close view but with a comfortable and designated seat, you can opt for sections 1 to 9 and 16 to 22. If you're here for the whole aural experience and want to catch the concert's incredible light production, you may sit farther back and see the show from sections 101 to 103.
Snug Concert Seating Map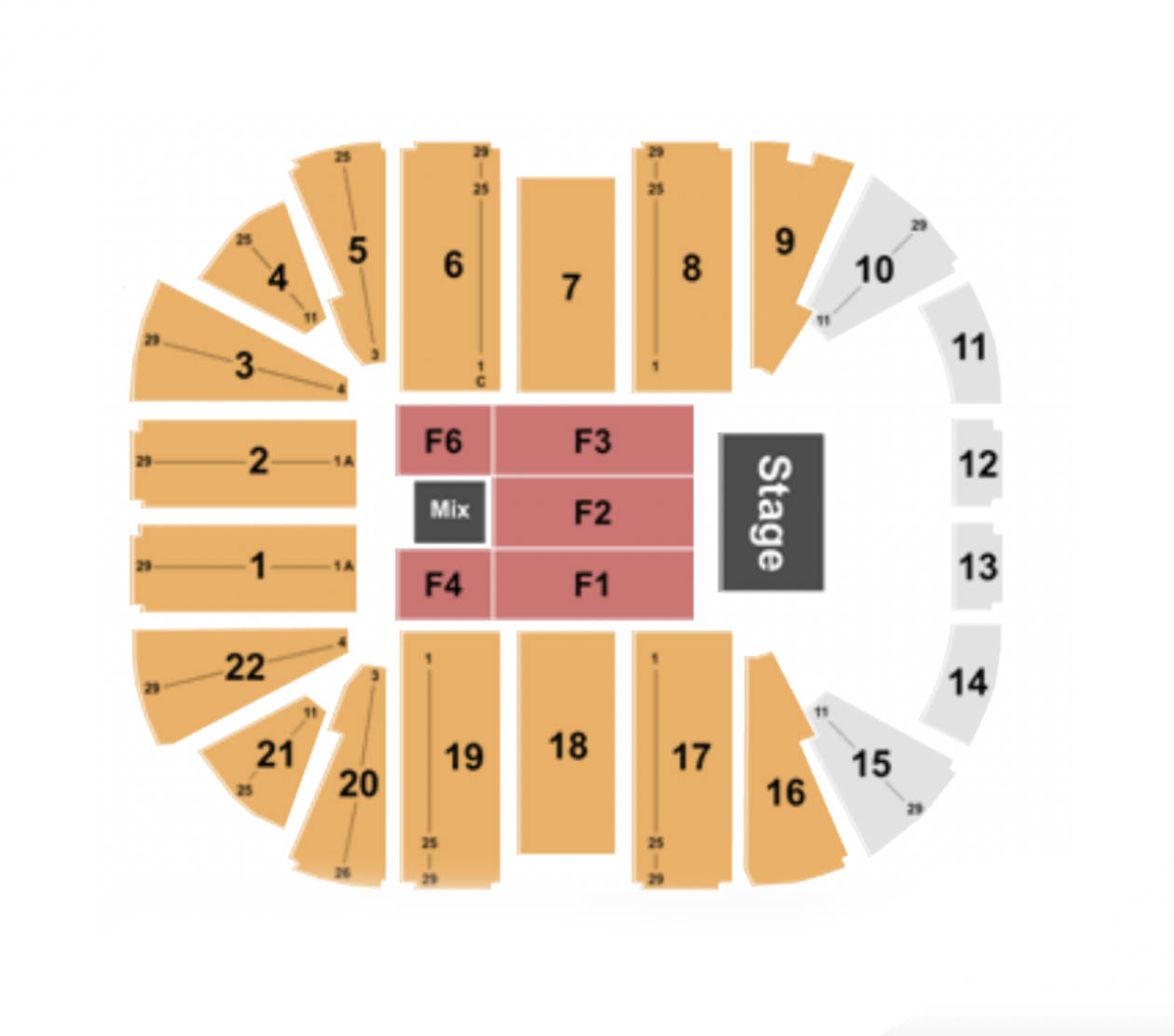 The Delta Center can also host smaller concerts. In this case, drapery will convert the 20,000-seater arena into a state-of-the-art concert hall of 3,000 to 7,000 seats. The stage and light fixtures create a highly exquisite and intimate atmosphere.
Best Seats in Snug Concert Set-Up
Fans who are keen on getting a close view of the performers can opt for the floor section. But if you want a great view and a comfortable seat, you'll have the time of your life from sections 1 to 3 and 22.
Accessible Seating:
Wheelchair and companion seating is provided on the Main Concourse and Upper Concourse. Guests in need of a wheelchair can be provided wheelchair assistance – a limited number are available for transporting guests to and from their seats. Please contact the venue in advance with your specific needs.