Vivint Arena Seating Chart
Concert Seating Map: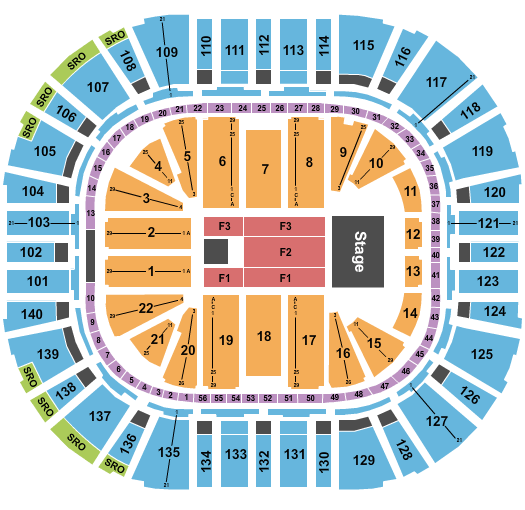 Sports Seating Map: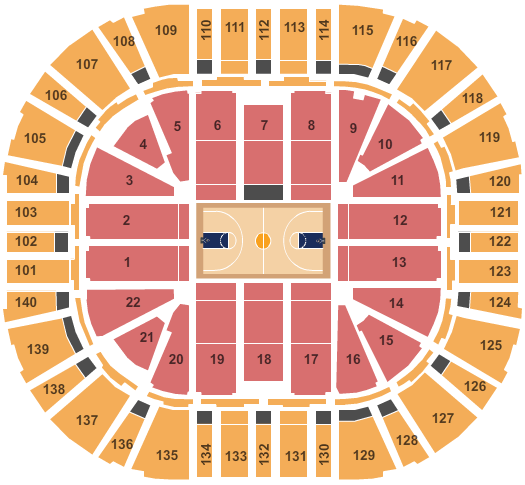 Seating configuration varies depending on the type of event. Please check the individual seating chart when buying your tickets for the exact configuration for that event.
With the extensive use of top quality carpet and drapery, the Vivint Smart Home Arena can be transformed into a stunning performance hall named the Nuskin Theatre with a capacity of 3000 – 7000 guests. A proscenium stage and state-of the art lighting fixtures turn the massive venue into an intimate and luxurious setting for concerts.
Guests are asked to find their way to their pre-assigned seat and not to attempt to change seats on the day of the performance – this will cause confusion amongst other members of the audience. If you have any trouble finding your seat, please ask a member of staff for assistance.
Accessible Seating:
Wheelchair and companion seating is provided on the Main Concourse and Upper Concourse. Guests in need of a wheelchair can be provided wheelchair assistance – a limited number are available for transporting guests to and from their seats. Please contact the venue in advance with your specific needs.